Quality Partner Membership
Imagine having constant access to the latest computer courseware right at your fingertips any time you need it and all at a very affordable price! Your Quality Partner membership will provide you with the full range of our courseware together with ongoing releases of all new and updated courseware for a year.
When you purchase this licence from us, you'll get:
All manuals in PDF format for printing
All manuals in Microsoft Word format for modifying (where available)
Each manual's chapters in Microsoft Word format
All associated exercise files
Pre and post-course surveys
Test questions and answers
Quick reference and handy tip handouts
You'll also get a full courseware customisation kit which includes all of the Microsoft Word content files that are used to build our manuals as well as access to our EngineRoom Desktop application so that you can put together custom manuals tailor-made to your requirements.
And you'll also get access to the following files:
All subject chapters in Microsoft Word format
All subject topic sheets in Microsoft Word format
All subject topic sheets in HTML format
All subject topic sheets in PDF format
The practice exercises for each subject chapter
The quick reference and handy tip handouts for each subject chapter
The test questions and answers for each subject chapter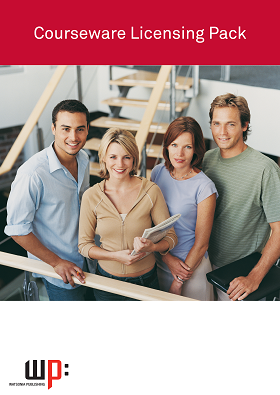 $9,900.00
Purchase: Add to Cart